Peter Richardson
Edit
THE WRITER
Edit
Richardson was born in Devon, England and started performing at London's Comedy Store in 1979, with his partner Nigel Planer, as a duo, "The Outer Limits". Richardson soon set up his own comedy club called The Comic Strip, taking with him a core group from The Comedy Store. At this point, various television companies were taking note of the rapidly growing "alternative comedy" scene, and Richardson was approached by Jeremy Isaacs to make a series of comedy films for Channel 4.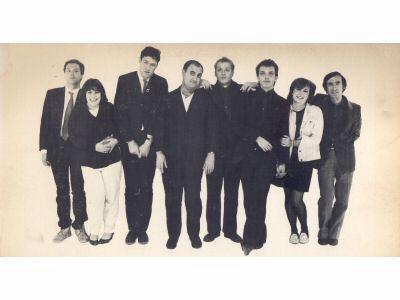 THE DIRECTOR
Edit
The Comic Strip Presents... ran from 1982 to 1988 on Channel 4, and then continued from 1990 to 1993 on the BBC. Richardson wrote more than half of the shows together with his long time writing partner Pete Richens, and he also directed most of the BBC series. Richardson also writes and directed the Comic Strip film The Supergrass, along with Adrian Edmondson, Jennifer Saunders and featuring many other Comic Strip performers without Rik Mayall.
THE REJECTOR
Edit
Richardson was originally to play Mike in BBC comedy The Young Ones, however Richardson turned down the role and was replaced by Christopher Ryan.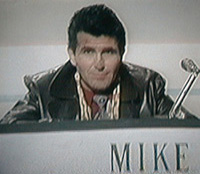 THE CREATOR
Edit
Richardson directed the 1987 film Eat the Rich, written by himself and Pete Richens, about a gay waiter at Bastard's, an exclusive restaurant. He is soon fired for conduct more obnoxious than even the maitre d' at a restaurant named Bastard's can stand. Fallen on hard times, his obnoxiousness is channelled into a mock class rage and, with the first of a quartet of cohorts, he starts out on a rampage that ends in mock tragedy.
Richardson also wrote (again with Richens) and directed the film The Pope Must Die, which starred Comic Strip regulars Robbie Coltrane and Adrian Edmondson.
THE ALTERNATIVE LEGEND
Edit
Richardson had a 1992 film called Carry On Columbus, along with Rik Mayall, Alexei Sayle and his double act Nigel Planer.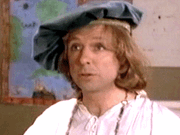 During the last series of Comic Strip films, Peter introduced a new group of performers, Doon Mackichan, Mark Caven, Phil Cornwell, Sara Stockbridge, George Yiasoumi and Gary Beadle, and went on to star them in the "The Glam Metal Detectives". The series was a hit with critics, and did well enough in the ratings, but spiralling production costs and internal wranglings at the BBC meant it only ran for one season.
THE LONER
Edit
Apart from the Comic Strip, Richardson's best-known work is the sitcom Stella Street, which he directs and co-writes with impressionists John Sessions and Phil Cornwell. A Stella Street feature film was released in 2004. He also directed the mock documentary Lust for Glorious about comedian Eddie Izzard with Mark Caven and Phil Kay.